Improving balance, preventing falls
Falls are a leading cause of injury for people over 65, and the recovery is often long and painful. By improving your strength, flexibility, balance, and reaction time, you can significantly reduce your risk of having a fall. Research has shown that even in their 90's, people can avoid falls by participating in an evidence-based Falls & Balance Physio program. Our tailored program offers an effective and affordable way to increase your strength, balance, and stability so you can live safely at home.
Learn more about our Strength & Balance Program below, or call us on 1300 064 064.
What's included in our Seniors' Physio Program?
Sessions in the comfort of your own home over a 10-week period
Incorporate the program in your Home Care Package or pay privately
Assessment and activity plan tailored to your needs
Ongoing guidance & support from your Physiotherapist and Carer
Regular home visits to see how you're going
Access to online tools and resources, including a progress tracker
Most exercises can be done with common household items
Equipment (such as weights) can be purchased or covered by your Home Care Package
Communication with your other health professionals as needed
Personal alarm and falls detector supply and monitoring if required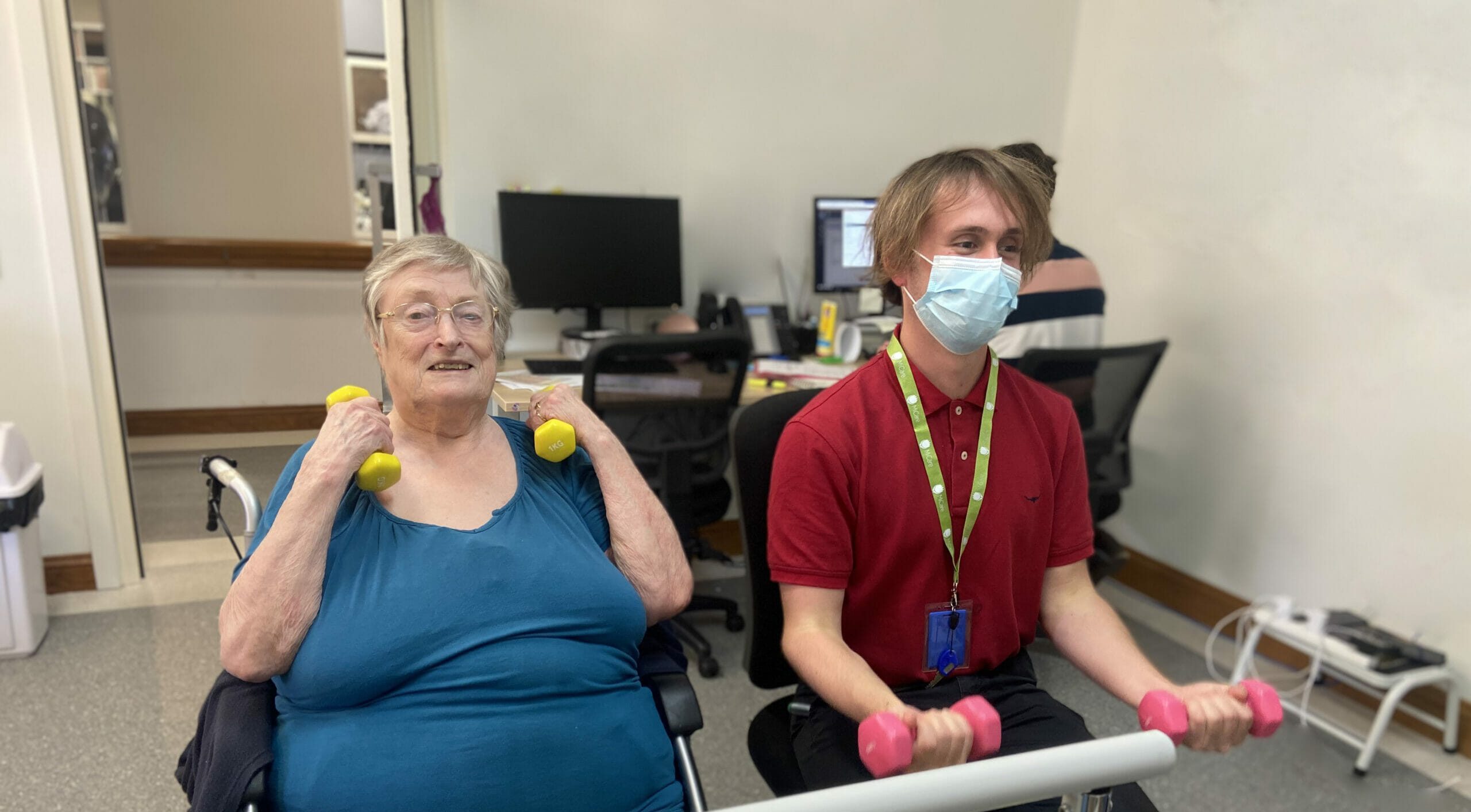 Are you an eligible Veteran, widow, or widower?
The first step to accessing the Veterans' Home Care Program is organizing an assessment. To be eligible for an assessment, you must be:
A Veteran Gold Card holder
A Veteran White Card holder with an accepted service-related condition or injury
A carer or family member of the above (eligible in some cases)
To get started, contact your Veterans' Home Care Assessment Agency on 1300 550 450. If you're not eligible for an assessment, or you are waiting to be assessed, we can still support you with our Private Home Care services.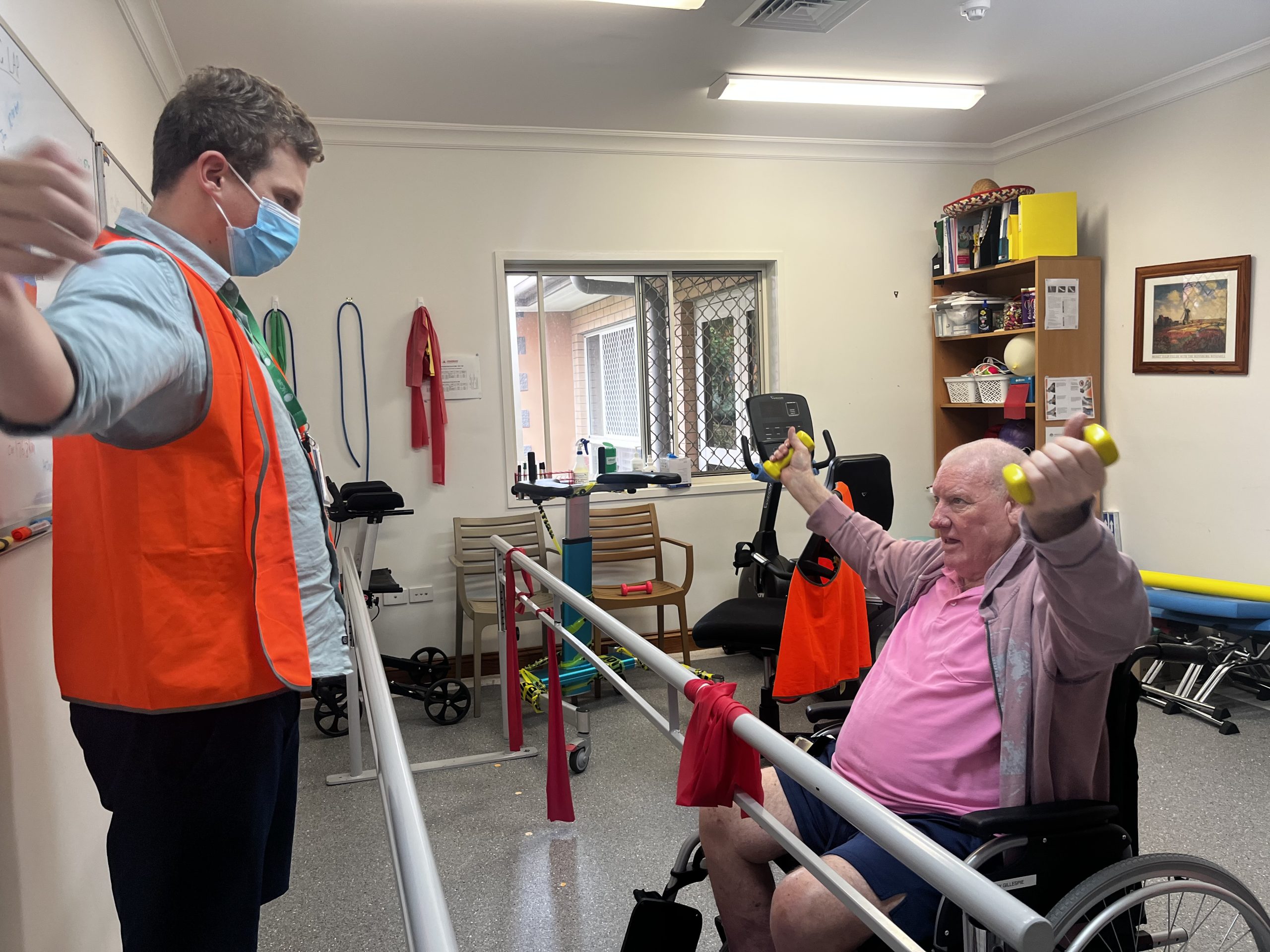 Benefits of Physio for Seniors
Reduced risk and incidence of falls
Reduced severity of injuries, if falls occur
Increased mobility and flexibility
Reduced pain and stiffness
Delayed the need for walking aids
Reduced the need for falls monitoring
Greater confidence in moving around the home and garden, and lowered stress levels
Remained living at home and avoided going into a residential care facility
Veterans' Home Care Services
Personal Care & Meals -Services to help you perform daily tasks.

For example, our Carers can help you with:

Bathing and showering
Using the toilet
Dressing and undressing
Medication reminders
Getting in and out of bed
Meal preparation
Using eating utensils

Domestic Help - Services to keep your home clean and tidy.

For example, our Carers can help you with:

Internal house cleaning
Making beds
Washing and drying clothes
Unaccompanied shopping (i.e. the Carer can shop for you on your behalf)
The process of paying a bill

Home Maintenance* - Services to maintain a safe house and garden.

For example, our Carers can help you with:

Replacing light bulbs
Cleaning gutters
Cleaning windows
Cleaning ceiling fans
Lawn mowing, pruning, and rubbish removal in some circumstances

*The Veterans Home Care Program covers Home & Garden Maintenance services where an environmental health or safety hazard exists. It will not pay for major repairs to your property or non-essential garden maintenance. There are some out-of-pocket costs associated with Home & Garden Maintenance services.