Jos van de Ven
Chairperson
Jos has held both project management and architectural roles for 45 years. The formative years began as an architectural cadet in 1972 with Peddle, Thorp, and Harvey (Brisbane), predominantly in the documentation of high-rise commercial buildings. In 1975 he commenced with QIT (now QUT) within the Institute's own internal design practice to complete his cadetship whilst documenting, delivering, and administering campus projects of various sizes and values.
Jos worked with National Australia Bank as both an architect and project manager in the delivery of bank retail stores and commercial office spaces specific to their needs. In 2003 Jos took on the role of Capital Works Manager for United Group Ltd working on infrastructure project programs with financial institutions and ATO as clients. His most recent role commenced in 2009 as Project Leader for PDT Architects for a diverse range of clients, predominantly financial institutions and shopping centres.
Now retired, Jos can provide skill sets as a professional adviser specific to physical infrastructure requirements; these may include feasibility studies, design, documentation overview, QA, contract administration, and interface with consultants and contractors.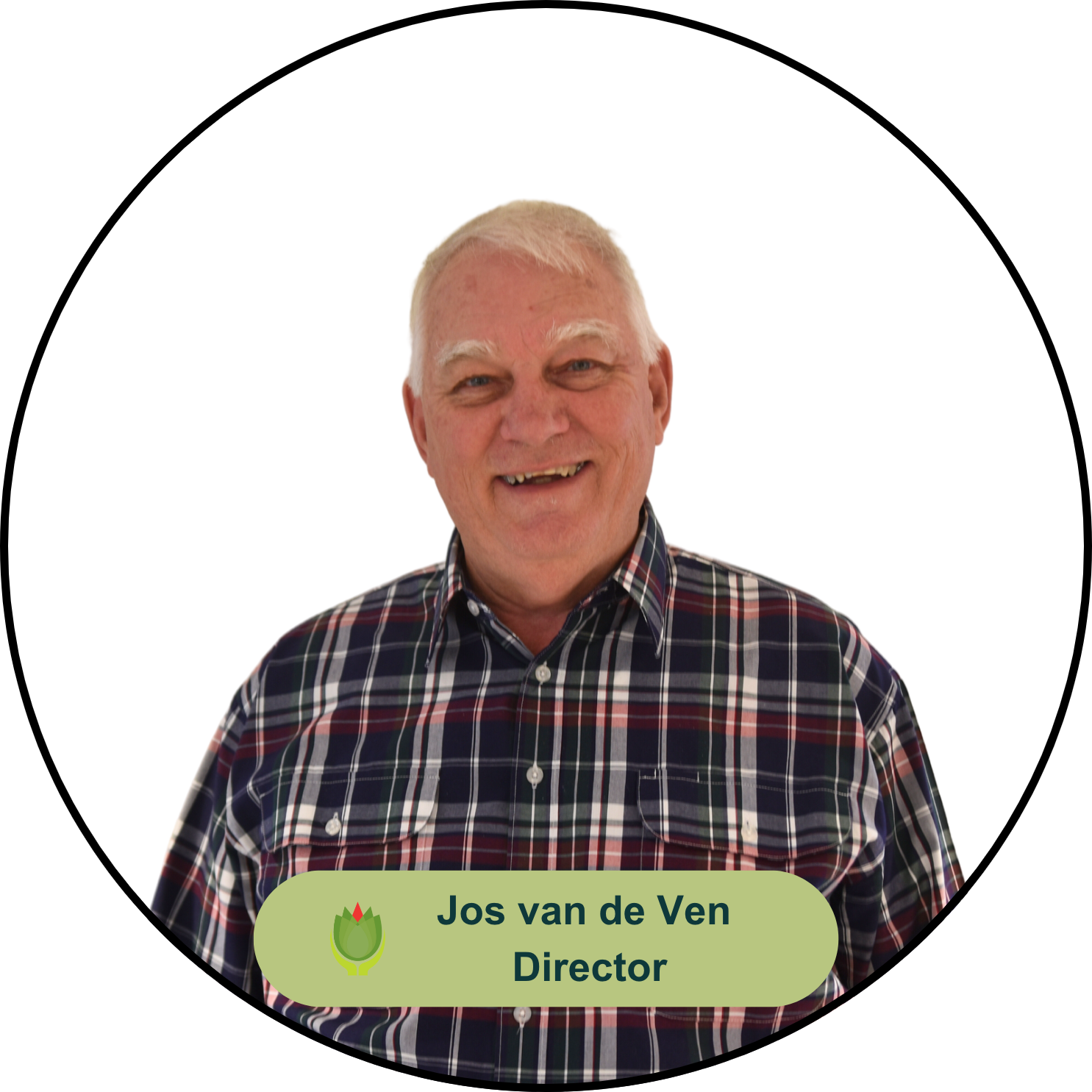 Peter Vat
Vice President
Peter is the Managing Director of Gallay Medical and Scientific Pty Ltd which supplies amongst other things medical endoscopy equipment.  The company employs 150 staff.   He has worked with and is responsive to the changing Infection Control Guidelines in the Health Care Sector and is a contributor to Standards Australia.
Peter joined MiCare Board in November 2008.
He holds a Bachelor of Applied Science
Memberships: Victorian Employers Chamber of Commerce and Industry, the Royal Australian Chemical Institute.
Petra Neeleman
Company Secretary and Executive Director
Petra Has a Bachelor of Business-Accounting and is a Certified Practicing Accountant, a Fellow of the Australian Institute of Management and a member of the Australian Companies Directors Institute.
For 20 years until 2017, Petra was a director of Leading Aged Services Victoria and a Chair of the LASA Audit and Finance Committee and CALD Taskforce. Petra was also a director of the Netherlands Retirement Village Association of Queensland. Petra is an Eden Associate and mentor and was a founding board member and past chairperson of Eden-in-Oz.
A key player in inventing the Polder Model, which has received industry acclaim both in Australia and overseas, such as the International Association of Homes and Services for the Ageing awarding the model its 2006 Award for Excellence and Innovation. In 2012, MiCare (then called DutchCare) received the Better Practice Award.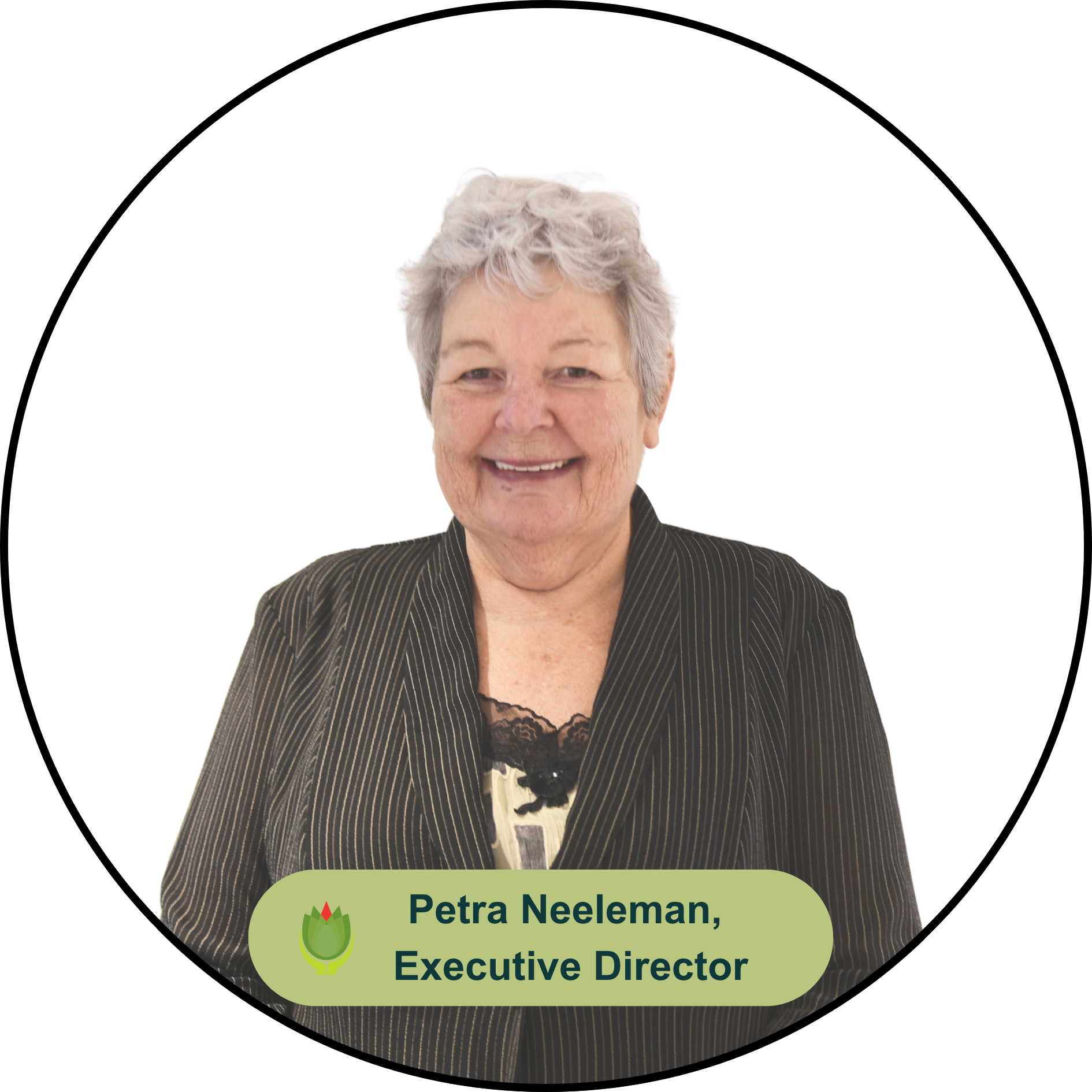 Henry Boegheim
Treasurer
Henry Boegheim was a board member of the Netherlands Retirement Village Association Qld for twelve years until June 2017 and served the last ten as its Treasurer. He became a director of MiCare following its merger with NRVAQ and is one of three Queensland representatives on the MiCare Board.  Although Henry Retired from the board in 2019 he has returned to fill a casual vacancy until we recruit a new Queensland-based director.
Henry migrated from Holland in 1959 following which he undertook accounting studies whilst working for a firm of chartered accountants, gaining his professional qualifications first with the then Australian Society of Accountants and then with the Institute of Chartered Accountants. He worked in the profession and in the commercial sphere for twenty years including senior financial roles in two publicly listed companies.
Subsequent to this he and his wife Maryke built a successful map publishing company, which they ran for thirty years and which continues to occupy an important place in the outdoor travel scene in Australia. They relinquished control of the business in 2015 but continue to be avid travelers.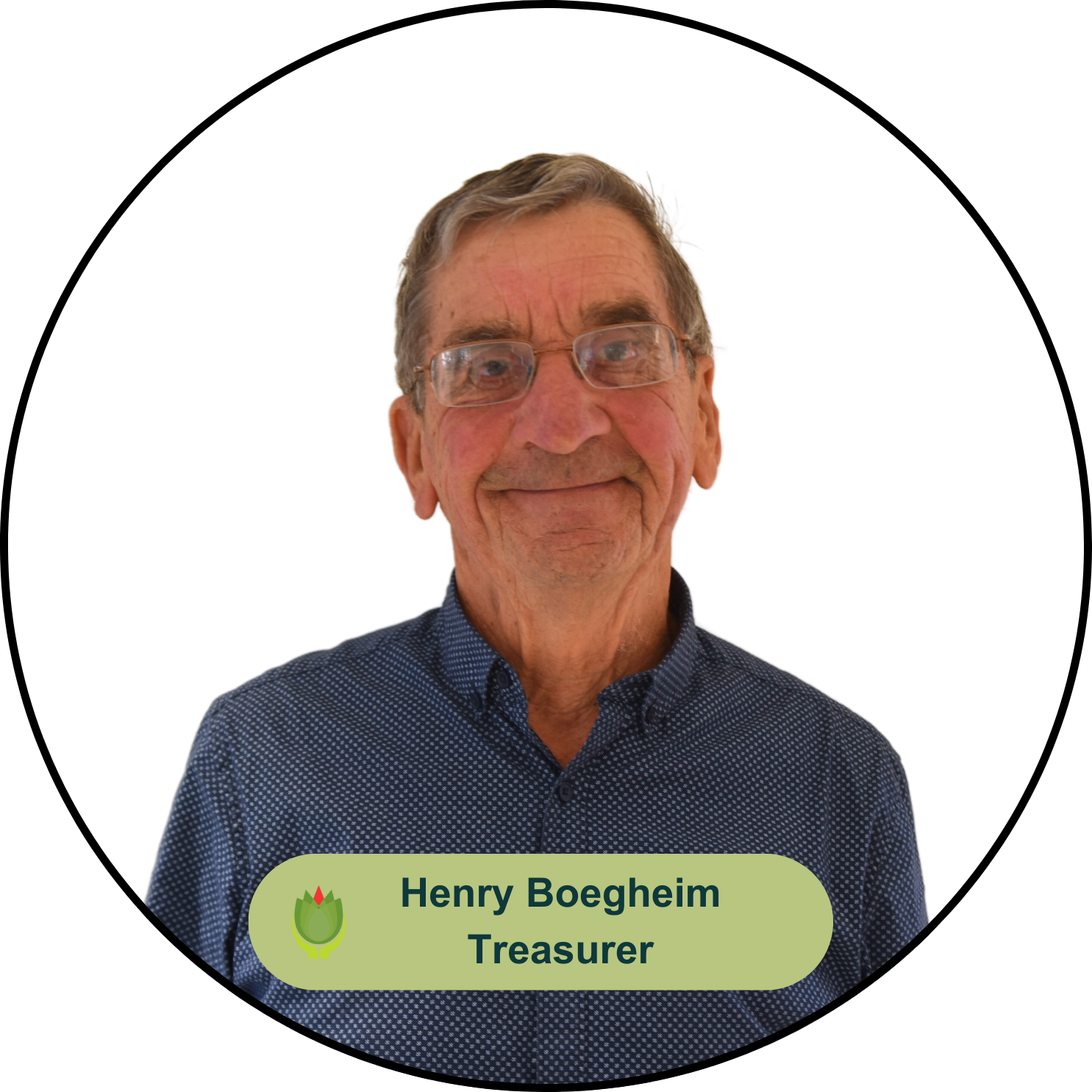 Richard Mendelsohn
Richard is the Founding Associate and Principal of Maven Associates, a highly experienced and multi-disciplinary team of business professionals and education specialists. Through Leadership Management Australia (LMA) he is involved in business development, facilitation, and the coaching of clients from all industry sectors including Corporate, Government, not-for-profit organizations, and SMEs.
His earlier career focused on telecommunications in which he held senior positions in the Australian Telecommunications Authority (AUSTEL), the Australian Competition and Consumer Commission (ACCC), and the Dutch pan-European telecommunications company KPN.
Since 2016 Richard has been the Honorary Consul to the Kingdom of The Netherlands for Victoria and was associated with the Netherlands Chamber of Commerce Australia as either a member or Vice President from 2005 -2013.
He holds qualifications in business management and marketing.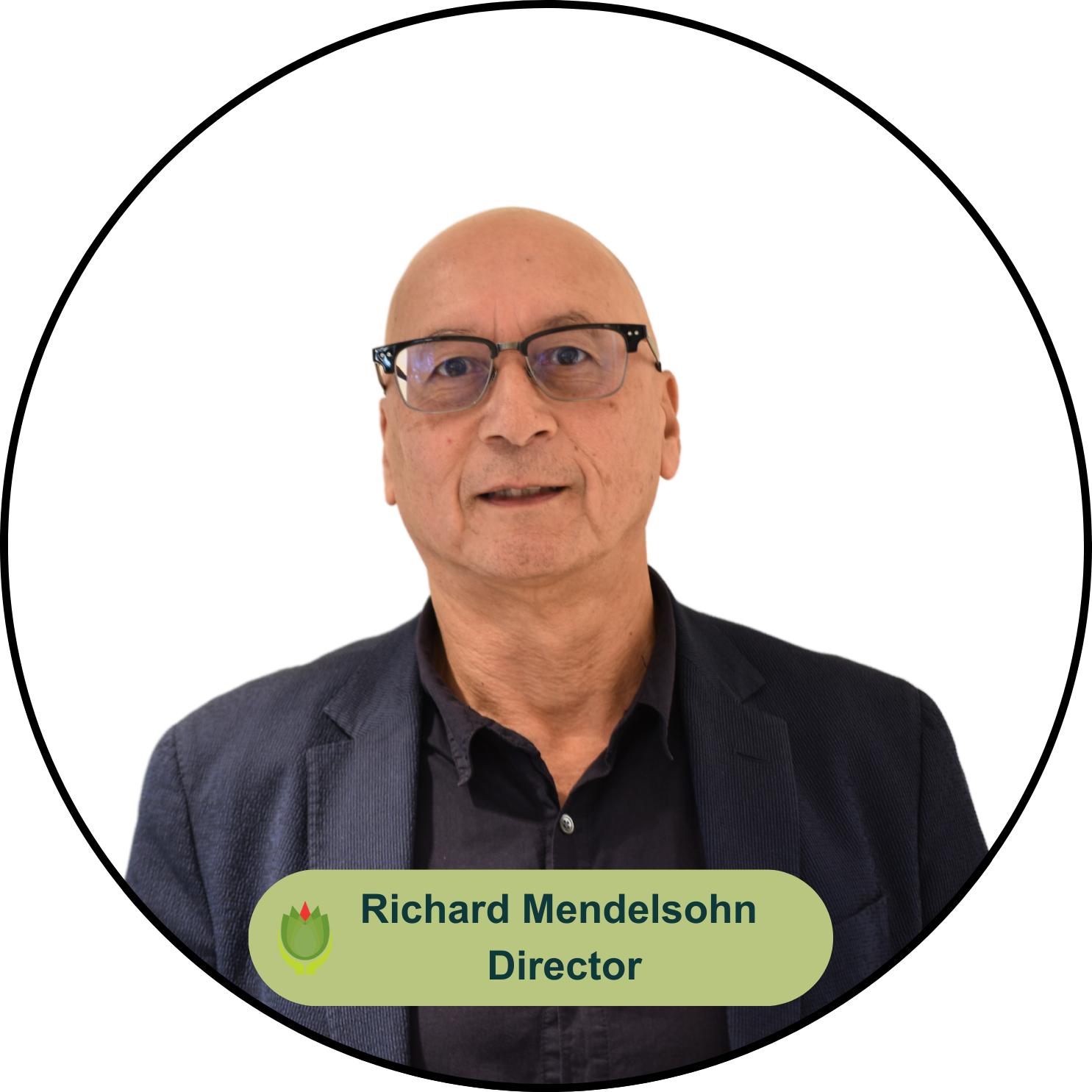 Marjon Wind
Marjon is a circular economy and business strategy specialist with over 25 years of experience in international business.
Marjon was born and raised in the Netherlands and studied Economics at Maastricht University before joining Rabobank International in 1996. During a thirteen-year international career with Rabobank in the Netherlands, Hong Kong, Shanghai and London, she held a series of commercial and strategic Director level roles to drive the bank's business operations in core and emerging products, markets and geographies.
During these years she gained deep knowledge of finance and risk management and was responsible for developing many strategic plans and their subsequent implementation.
After 13 years in corporate banking, Marjon worked for eight years in consulting, focusing on leadership coaching, and project and change management in the UK and the Netherlands. In these years she worked with and coached many senior executives and board members on their personal development.
During this time, she also became a member of the UK Institute of Directors and joined their Chartered Director Programme, gaining the Certificate in Company Direction in 2009 and achieving the Diploma in Company Direction with Distinction in 2011.  This equipped her with the knowledge required to function as an effective company director and leader.
After moving to Brisbane, Australia in 2017, Marjon joined Coreo, a specialised circular economy consultancy, and applied her experience to support organisations in their transition from a linear to a circular business model to create economic, social and environmental benefits. In June 2023, she joined Container Exchange in Queensland as their Manager Circular Economy.
In June 2021, Marjon was appointed as Honorary Consul for Queensland for the Kingdom of the Netherlands.
Marjon holds a master's degree in Economics and Business Administration and has a Diploma in Company Direction from the UK Institute of Directors.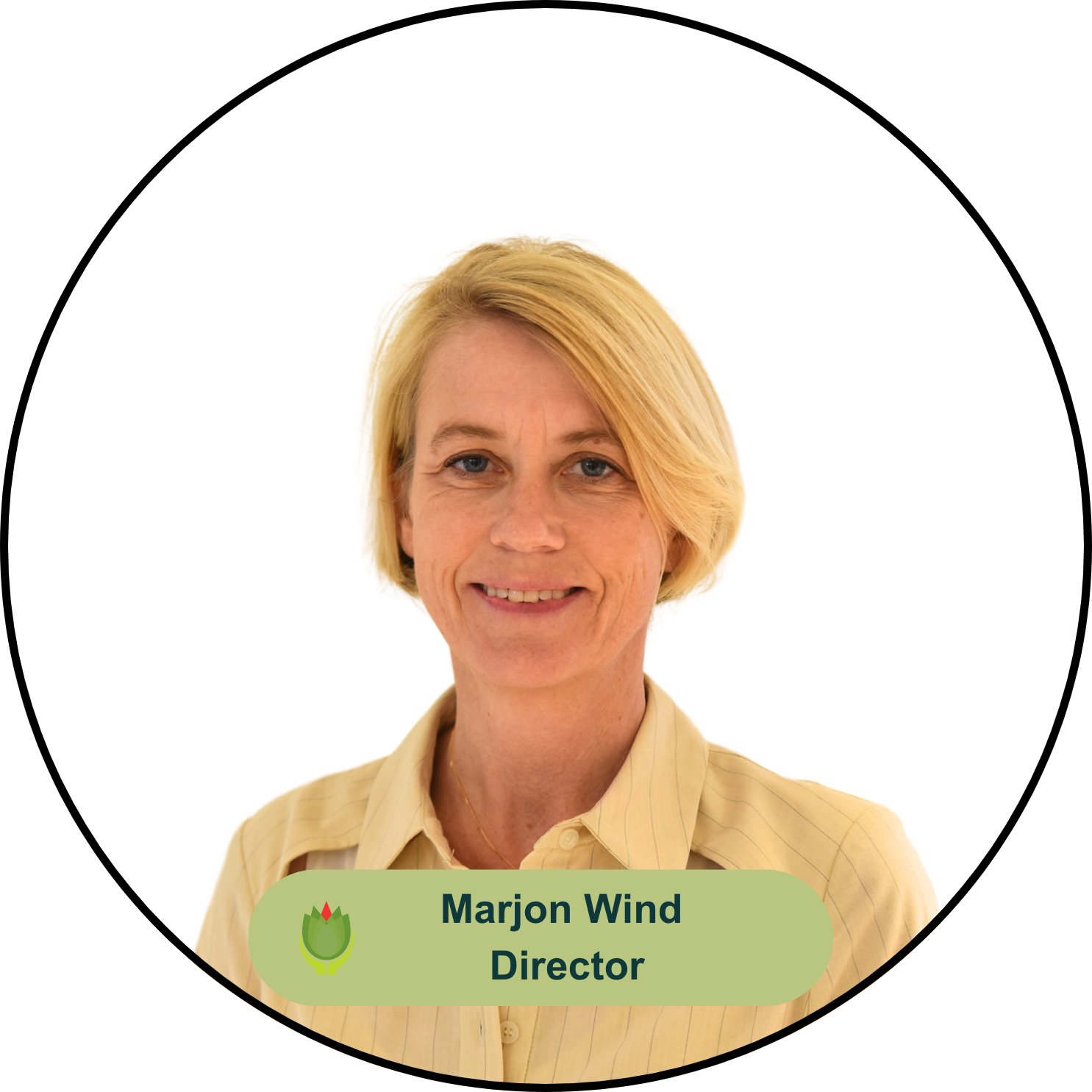 Suhan Bhaskar
Suhan is a global citizen living and having lived on four continents. As a migrant from a war-torn country, she has had the opportunity to live in many countries due to a homeland she could not call home. Each country has shaped Suhan into the sensitive, respectful human being is today. She brings expertise in medical administration and general practice and a perspective that will connect with our population's cultural and linguistic groups.  Dr. Baskar is an actively practicing medical practitioner and Director of Clinical Governance at one of Australia's Healthcare organisations and brings a fresh perspective and extensive job experience to the MiCare Board
Experienced and well-regarded senior executive working in public and private healthcare sectors across Victoria and NSW, Suhan has extensive experience in regional and primary healthcare and a commitment to delivering high-quality healthcare to the community. Strong governance, risk management, and strategy experience and known to be highly collaborative and collegiate with committee colleagues.
A highly motivated, enthusiastic executive leader, driven to "make a difference "through the Not-for-profit and public health care sector. Successful at leading teams, managing multiple projects, and developing and delivering strategic organisational objectives. A visionary with the ability to support, empower, "think outside the box", and encourage innovation for future growth and sustainability.  Suhan has a deep understanding of customer/ client experience and delivers on strategies to improve. Highly skilled, organised and committed to responding to external environmental factors and navigating the needs of multiple stakeholders.