You're in good hands
At MiCare, we know that a personalized approach results in a better standard of care. Dedicated Care Management is provided to you as part of your Home Care Package, and can also be purchased as part of Private Home Care.
Care Management offers you a range of benefits, including accessing the best services for your needs. Our Care Managers are friendly, knowledgeable, and passionate about Home Care, and look forward to getting to know you.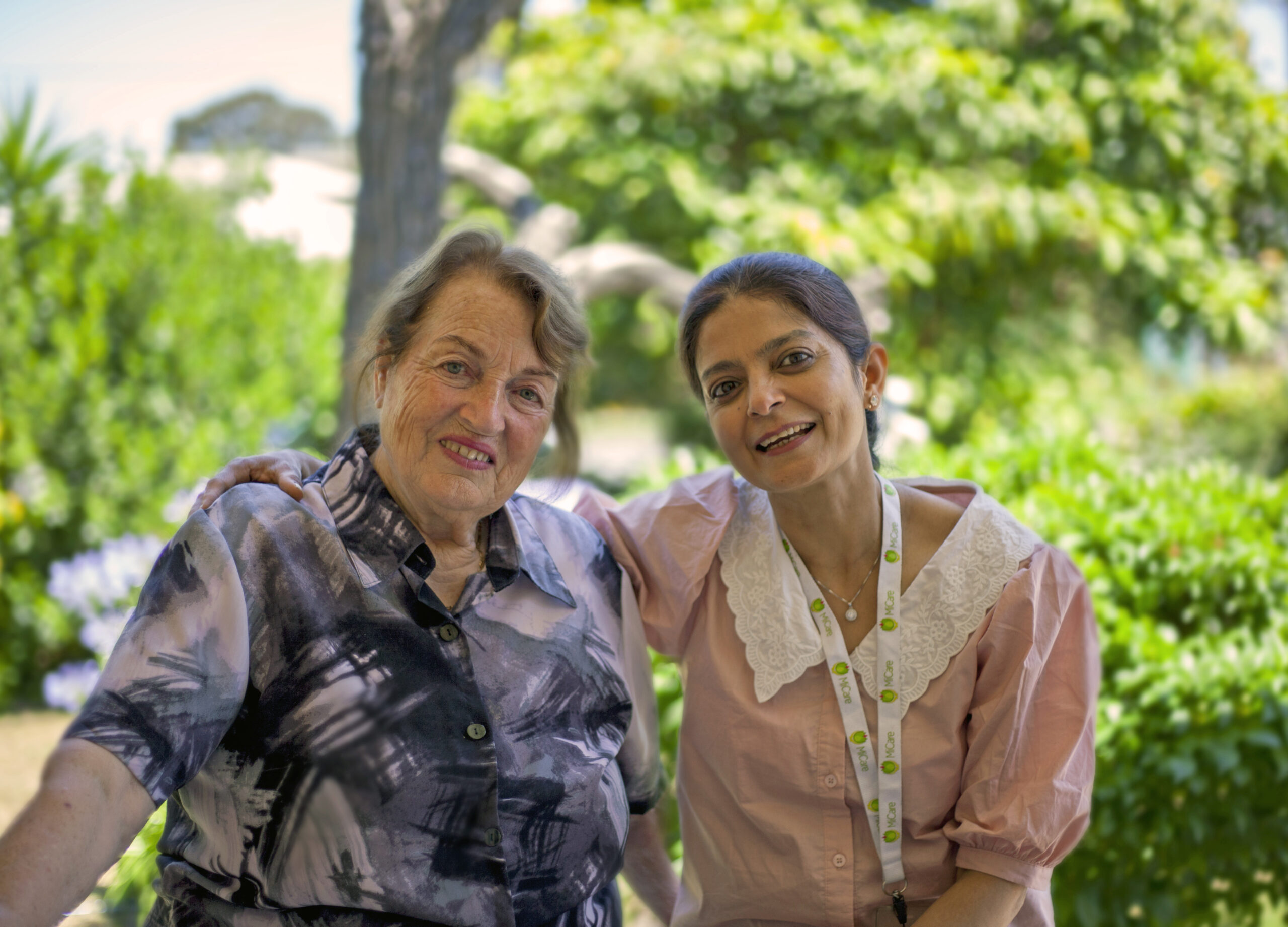 Our Care Management Promises
Provide Continuous Support

We're here to listen to you and offer advice and information as you need it.

Your Care Manager will visit you at the beginning of your program, and periodically throughout your journey with us. You will also be provided with personalized phone support, so the information you need is always at hand.

Collaborate With You

We're committed to building a relationship with you, and understanding what is important to you in life.

Your Care Manager will collaborate with you to identify your personal goals and preferences. They will then match and source the best services to meet your individual needs.

Share Knowledge

We'll keep you informed.

Our Care Managers are constantly learning about new services and products so they can advise you about any solutions that may better support your independence and wellbeing.

Maximise Your Value

We'll ensure you get the most value from your services.

Our Care Managers have extensive knowledge of budget management and available Home Care services and products, so they can maximize your value whether you have a Home Care Package or Private Home Care arrangement.

Home Care Packages

If you are approved for a Home Care Package, you will need to manage a budget for your government funds.

Our Care Managers can help you get the most out of your funding by managing your budget with you and leveraging their expertise about the best available products and services relevant to your needs.

Private Home Care

If you pay for Home Care products and services privately, you will be eager to ensure these support your ongoing care needs whilst providing good value for money.

Many people find it tricky to monitor this over time, especially if they use more than 1 – 2 services. Our Care Managers will work within your budget, draw upon their knowledge of available products and services, and monitor your progress to ensure your products and services provide consistent value to you.

Help You Prepare

We'll help you prepare for the unexpected.

If government funding is allocated to you, your Care Manager will ensure you have funds for unexpected costs, and will assist you to obtain additional funding in special circumstances.

Keep You Connected

We'll link you with the right people.

Our Care Managers develop professional networks and relationships so they can inform you about available community resources and services that will benefit you, such as allied health clinicians, home maintenance and gardening services, social support groups, and culturally-specific services.

Join Your Team

We'll work with the other important people in your life.

In addition to communicating with you, your Care Manager can liaise with other people involved in your wellbeing (such as your doctor, hospital discharge planner, or family members) to ensure consistent and seamless care and services.

Stand Up For You

We'll be there for you, and help to protect your best interests.

Your Care Manager can assist with managing crisis situations, and will advocate for you when needed, such as initiating guardianship applications and attending VCAT hearings.

Improve Your Safety

We will look after your safety and wellbeing.

Your Care Manager will undertake risk assessments to make sure your home and property are safe for you. If your safety is at risk (for example, there is uneven flooring in your home), your Care Manager can help to organise repairs or other modifications to remedy the issue.