Job Seeker Support, Training Services, Social Enterprise Employment Program
Are you looking for work? MiCare understands how important having a job is for migrants and refugees who have moved to Australia in the past few years. We provide support for people from migrant and refugee communities to learn English, gain qualifications, and look for work. Our training courses and individual support programs assist people to build confidence, obtain local work experience, learn about different types of jobs, develop resumes and connect with employers.
We understand how important work is for both financial independence and a sense of belonging. MiCare works with new and emerging communities and training organizations to provide responsive employment support, English language courses, and vocational training to young people and adults looking for work. Our programs are designed to help you to learn English, explore your career ambitions, develop job-seeking skills, obtain qualifications and move into the workforce. We also offer courses that will introduce you to careers in aged care, commercial cleaning, and gardening.  We provide opportunities for traineeships, work experience, and employment within MiCare.
For more information about the programs, eligibility, and referrals, please contact Intake at intake@micare.com.au or call 1300928223.
Job Seeker Support
MiCare's employment programs are designed to support young people and adults from Culturally and Linguistically Diverse backgrounds who are looking for work. We provide:
Information, referrals, and linkages to community, training, and employment services
Career guidance and counseling
Help with contacting potential employers and making job applications
Traineeships and work experience within MiCare
Employment pathways into aged care work within MiCare.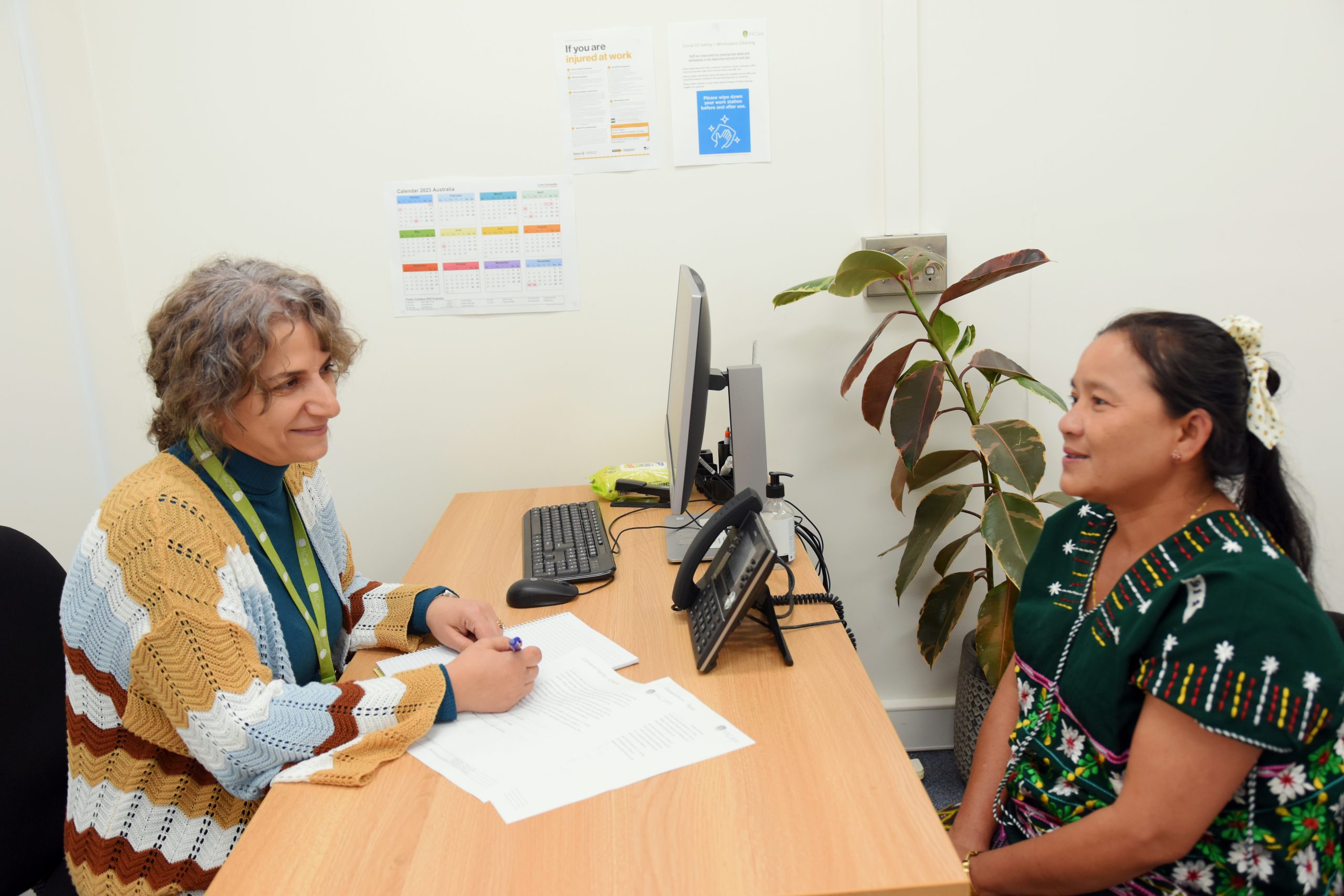 Adult Training
MiCare offers many courses that help adults from newly emerging communities to build their skills and confidence in looking for employment. These include:
English language courses;
Skills for the Workforce – Career goals; writing resumes, key selection criteria, and cover letters; interview techniques; building a Linkedin profile; online job searches; working in the hidden job market; work rights.
English for Work and Study in Aged Care
English for commercial cleaning;
English for work in gardening
Digital skills for employment.